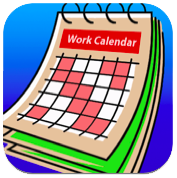 Workdays app is one of the best shift work patterns visualizers.

It is intended for people whose rota work schedule does not depend on weekdays.

Work schedules can have any complexity. Workdays app has the convenient graphic constructor where you can place day-, night- or 24-hour shifts and days off in any order within the maximum work cycle length of 3 months. Any shift pattern can be entered and used with 4 different kinds of work shifts.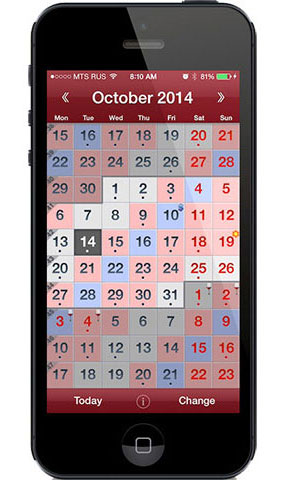 For example: complex cycle "2 work days + day off + work night + 2 days off + 3 work days + 2 days off + work night + 2 days off". Or simple cycle "2 work days + 2 days off". Then the cycle repeats.

The app calculates your rota schedule and shows the convenient calendar where every kind of work shifts and days off have different color backgrounds, so you will quickly see what is waiting for you in any determined day in the future. You have visual indication of your leaves, medical days, vacations and overtime jobs.

For example, your friends invited you to a barbecue on Sunday two weeks from today. You would open the Workdays app and quickly realize that this Sunday is your work day. So you can't go with them.

In preferences you can enter the work schedule details, and change all the colors - text, headers, different workshifts and days off. The instant preview is available while you are making changes. And 3D mode makes your calendar look even better.

The program automatically sets reminders and alarms to wake you up before your work shifts.

The work calendar shows your events and appointments and allows to create and edit them. In addition it has the week numbers which can be very useful for business.

Please see the review on Iphonejd.com

(c) 2011-2015 All rights reserved,
author Radislav